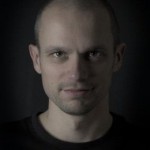 Sparked by my PhD research on online peer support I have developed a passion for learning and development. Through various roles, from teaching to research and from programme development to consulting work, I became a professional in the educational field.
In my current role I use this expertise in managing a team of L&D consultants, helping them to deliver top L&D solutions for the internal clients within our organisation.
Specialties: L&D strategy, consulting, educational technology, e-learning, Web 2.0, online peer support, edu marketing.
See my full profile at LinkedIn.